Fundraising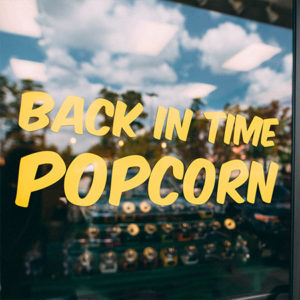 Need to raise money for a good cause and aren't sure what to do? Organizing a fundraiser can be a lot of work. You need something to offer to those who want to give,
and you need a way of tracking and managing everything. Well, we have great news! At Back in Time Popcorn, we can help you raise money easily and make people happy…with popcorn!
We've created a fundraising opportunity by offering some of our most popular popcorn flavors for you to sell. And best of all, there is no cost to you! It's the perfect fundraising opportunity!
We want to help you reach your financial goal and support your mission. So, come by Back in Time Popcorn and get started today raising money with our best selling popcorn.  
How it works:
There are two ways to do your fundraiser. You can purchase popcorn ahead of time in bulk and sell it concession style, or you can take pre-orders using our specialized form.
Your cost per bag on all flavors: Only $2.50 each
If you sell for $5.00 a bag, you will receive a 50% profit margin.
Fundraising Disclaimer:
Must be an organization and have a tax ID number.
For more information, please get in touch.
Call us: (936) 788-2676
Email us: backintime@consolidated.net
Visit us:  2107 West Davis St., Suite D Conroe, TX 77304